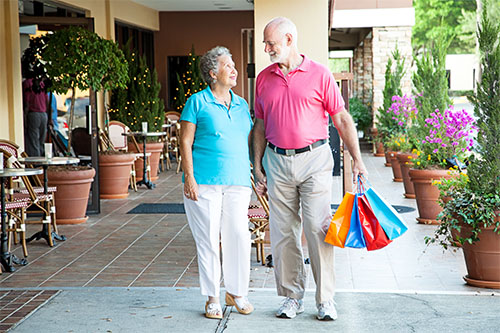 Just about 30 miles northwest of metropolitan Philadelphia is cozy Sellersville, where quaint, suburban living and an indelible sense of Americana create a pleasant place for seniors and young families alike to call home.
Bucks County boasts a rich history and tradition that dates all the way back to the Revolutionary War era. In fact, George Washington and his troops camped here before crossing the Delaware River to take Trenton, New Jersey in what was a critical turning point in America's fight for independence.
Today, important historical landmarks including Washington Crossing Historic Park and Valley Forge National Historical Park commemorate events that shaped the founding history of our nation. Pennsbury Manor, American home of the state's colonial founder, William Penn, is also located here and open to the public.
Indeed, Sellersville and the surrounding area can transport residents and visitors back in time, whether visiting the covered bridges of Bucks County—ten of which are still open to highway traffic—or exploring the New Hope Railroad or Perkasie Train Station. Head a few minutes south, however, and more modern experiences await, like Sesame Place, a family theme park based on the iconic Sesame Street television series. That, of course, is in addition to the endless dining, recreation and entertainment options that await in and around Philadelphia.
From Hidden Meadows' central location, it's a mile or less to local dining, recreation and medical facilities. And with so much history, natural beauty and charming people and places all around, Hidden Meadows makes a fine home base for experiencing all the indoor and outdoor wonders of life in the Delaware Valley.
Arts & Entertainment
Recreation
Shopping & Dining  
Medical Needs
Transportation & Public Transit
Philadelphia International Airport – PHL (47.3 miles)